Most of the articles online about "How To Be a Good BDC Rep" actually focus on the management of the BDC. I wanted to put together a mega-post that any BDC rep, new or old, could reference to develop their career. I've developed these ideas over the last few years as I've worked in and then managed a BDC.
This article will be seen through the story of Jim and Jane, two competing BDC reps. Both want to make money, but only one has spent the time to learn how to be a good BDC rep.
How To Be a Good BDC Rep: The Story of Jim and Jane
Jim and Jane were the first hires at the new BDC at ABC motors. Both came from retail sales backgrounds, and both knew how to speak to customers effectively on the phone. During their interviews, they both told the hiring manager that they were "team players" who loved to "work hard" and "develop their skills."
For the first month or two, Jim and Jane put up similar numbers. Their phone call and email volume were strong active, and their conversions were decent.
Within a few months, Jane was making 15% more calls per day and setting 50% more appointments.
What changed?
Orienting Towards Your Goals
Adapting towards your goals involves four key components as a BDC rep. 
Working Your Pay Plan
Utilizing The Best Tools
Knowing How To Stay Effective
Experimenting
These four parts will help you orient yourself toward your goals and teach you part of how to be a good BDC rep! Let's look at these four parts through the eyes of BDC reps, Jim and Jane.
Jim's Way
Jim came to work every day with one task on his mind. According to Jim, he was paid to make phone calls, and so that's what he did.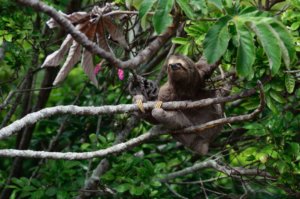 Jim clocked in on time and made sure he never came to work with a dirty shirt. He didn't really understand his pay plan, and he only had simple knowledge of the CRM, but he worked hard. He never invested in any tools to help him avoid burnout, as he figured that he would make do.
Jim told people he worked in a call center, which was "an easy 9 to 5 type of job."
Jane's Way
Jane came to work with conversions on her mind. She knew which customers that she spoke to yesterday were "hot" and ready to buy, and she prioritized those customers with the highest probability to become car deals. Jane always knew where she was for the month, and adjusted her work ethic accordingly. If she had lagged on appointments set the day before, she would come to work thirty minutes early or stay thirty minutes late.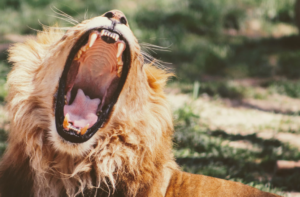 Jane was the go-to "wizard" on the CRM. Sales managers would often drop into the BDC to ask Jane for help with the CRM, and she loved learning new parts of the software. Efficiency was always Jane's goal.
Jane didn't mind spending a little money to get herself an excellent  ergonomic keyboard. She spent a few bucks on a vanity mirror, knowing that she sounded more convincing on the phone when she had a smile on her face. Under her desk, she would massage her feet with a little ergonomic footrest she picked up on Amazon.
Jane considered herself a phone salesperson. She took pride in her work and liked to switch up her schedule. She experimented working her shift at different times of the day to find what worked best for making contact with customers.
How To Be a Good BDC Rep: Why You Should Be Jane (Not Jim)
As I discussed in my recent article on "How To Look Put Together and Polished," often the difference between excelling and staying stagnant is just a little effort.
"I think it's just little tweaks you need to put into action if you want to be more polished. It will take a decision to start, and a dedication to follow through. Polish is not about some grand action, it's a collection of little steps. Little steps that you care about."

-George
Jane cared about her job. She saw it as a career she could take pride in. She expanded on the four key components:
Working Your Pay Plan
Jane understood her role was centered around conversions, not the volume of phone calls. She realized that as a BDC rep, she was the first step of moving a customer towards a successful sale.
Jim thought of his job as "call center" guy, who just sat and made "enough calls."
Jim and Jane were both paid on appointments shown and appointments sold. Jane worked this pay plan and prioritized working "hot" customers. Jim just made the calls.
Utilizing The Best Tools
Jane learned the ins and outs of her CRM. She became a "guru" of sorts at her dealer and gained recognition (Just like Zag!)
Jim learned the bare minimum to "do his job," instead of mastering his tools.
Knowing How To Stay Effective
Jane understood burnout was always a possibility. She spent a little money to make herself more comfortable, like her ergonomic keyboard and footrest.
Jim always would make do with what he had. He was happy just being on time and having a clean shirt.
Experimenting
Jim worked his 9-5, day in, day out. Might as well have worked at the DMV!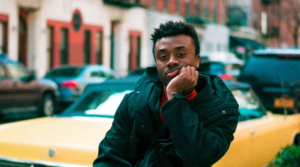 Jane experimented with different schedules. She found that Mondays she would start an hour later (10-6pm) and Fridays an hour earlier (8-4pm). She always tried to find new ways to increase her efficiency.
How To Be a Good BDC Rep: Loop In Your Manager
Depending on your dealership's management style, you may have a very active or very inactive manager. The BDC manager may be one of the BDC reps that have to manage the workflows and produce at the same time. Some dealerships will have dedicated managers, while others will have an internet manager manage the BDC.
Regardless of the set-up, part of how to be a good BDC rep involves finding the person that cares about success (hopefully your direct manager) and looping them in. There is serious value in acquiring emotional "buy-in" from your manager, as they can stand in to provide advice and guidance. Managers are much more likely to help you along if you make an effort to meet with them to discuss your goals.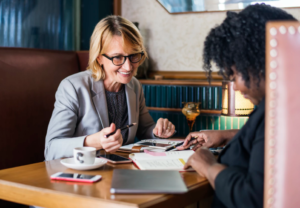 There are two distinct ways you can work with your manager. Let's see how Jim and Jane interact differently with Maya, their manager.
Jim's Way
Jim was concerned with what his manager thought of him, so he always tried to be as lovely as possible to Maya. He paid attention to what she was doing on weekends and even bought her gifts on her birthday. Jim was confident that Maya thought he was a good employee.
Jane's Way
Jane respected Maya's time and expertise. Once a month she would organize to meet with Maya to discuss her goals and seek advice on how to push herself. Jane was always respectful of Maya's time and didn't bother her with small talk unless appropriate.
Maya's Perspective
Jim was a nice guy, but a bit chatty. Jane was the "ultimate" rep, and Maya prided herself on how well Jane progressed. Maya cared about Jane's career, because Jane cared about Jane's career.
Take Home: Understand What Management Wants
A successful BDC rep like Jane understands not only her pay plan but the big picture of the store. Car dealerships exist to sell and service cars, and the BDC rep plays a part in that bigger picture. Whereas Jim sees himself as a call center guy who pounds the phones, Jane sees herself as a salesperson representing the dealership.
The management wants metrics and growth. Managers want you to be a successful part of the dealership's business.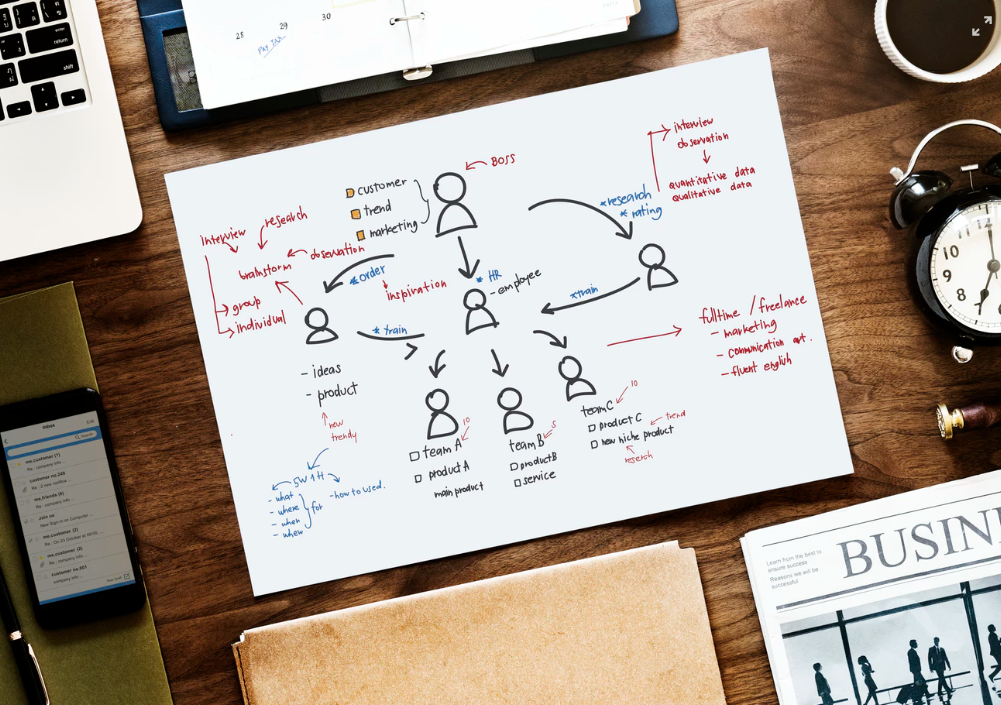 Jane meets with her manager, Maya, to get better at her job and to find out the "pain points" of the organization as a whole.
Example of a "Pain Point" From My Dealer
At my dealership, the BDC reps were setting great appointments, for excited customers, but there was a problem.
The notes for the appointments would look like this:
APPOINTMENT
10/03/18
Sandeep wants Q5
Stock #40123
Needs car asap
Looks pretty good right? 
So, when I see an appointment like this, I work on getting the car (Stock #40123) ready for the customer to see. This can involve driving to offsite lots, adding gas, rinsing the car.
The problem would emerge when the customer (in this case "Sandeep") would come in and casually say:
"Oh yeah, this car is good! Really any car with this exterior interior color combo and navigation would have worked for us actually"

– Sandeep
When the customer says that, my shoulders drop, since Stock #40123 wasn't necessarily the easiest car to get prepped if "any car with this exterior interior color combo and navigation would have worked." 
Fixing The Pain Point
So I met with the BDC reps and changed the way our appointments are labeled. All we needed to do was add this simple modifier to the notes:
APPOINTMENT
10/03/18
Sandeep wants Q5
Stock #40123 (same color with nav ok)
Needs car asap
or
APPOINTMENT
10/03/18
Sandeep wants Q5
Stock #40123 (exact car)
Needs car asap
The BDC reps and I communicate often, so this pain point was easy to address. As a successful BDC rep, keep an eye out for little things like this to increase your team's efficiency. 
With my dealership having 700~ cars in stock, this simple change can often save a full working hour every single day. 
How To Be a Good BDC Rep: Develop Your Templates
Small businesses scale with employees. Good BDC reps scale with templates.
One of my favorite articles I've written is all about the proper cadence for the first seven days communicating with customers. In a guest-posted article over at DealerRefresh, I have 15 more. 
It's your job to develop your templates from the examples I've produced for you. Don't rely on the boring templates that are built into your CRM. Create new templates that mimic your communication style so that you can provide a cohesive experience for your customers.
Here are a few of my favorite BDC templates I've come up with.
How To Be a Good BDC Rep Template #1: Appointment Confirmation
Dear FIRST NAME,

Thanks! Looking forward to our appointment for TIME and DATE at DEALERSHIP NAME.

To save you time, here is our street address:
STREET ADDRESS WITH GOOGLE MAP URL LINK

If you want to confirm or reschedule please respond to this email or text me at SALESPERSON PHONE.

This is what I look like when you come in:
SMALL PICTURE OF SALESPERSON

Thanks!
SALESPERSON NAME
SALESPERSON PHONE
SALESPERSON EMAIL
How To Be a Good BDC Rep Template #2: Long-Term Unqualified
Dear FIRSTNAME,

I know we have been sending you a lot of emails and you have been opening them, but not responding.

Could you kindly let us know if you are still in the market? Are we emailing too much? Is there a time that is best to get a hold of you?

Here at DEALER, we value our customers and their time. We look forward to hearing from you.

Thank you,
SALESPERSON NAME
SALESPERSON PHONE
SALESPERSON EMAIL
How To Be a Good BDC Rep Template #3: Appointment No-Show
FIRST NAME,

We were not able to meet for our recent appointment time. We understand that sometimes things come up that take precedent.

When can we reschedule a time to meet? I have some time available tomorrow at 1015am and later in the afternoon.

Please let me know if there is anything we can do in the meantime to help you along your purchase process.

Thanks!

SALESPERSON NAME
SALESPERSON PHONE
SALESPERSON EMAIL

How To Be a Good BDC Rep Template #4: One Year Celebration
Hi FIRST NAME.

We haven't talked in a while, so I wanted to touch base to say hi. How have you been doing? Are you happy with your MAKE?

If you're ever in the neighborhood or at the dealership servicing your car, drop by my desk! I'd love to catch up.

Let me know how you like your MAKE whenever you have a free moment. I've heard a lot of great feedback from other folks who own that vehicle, so I'm interested to hear if your experience is similar.

Thanks,
SALESPERSON NAME
SALESPERSON PHONE
How To Be a Good BDC Rep: Use The Online Resources
Here at Car Sales Story, I've written a few articles that would be helpful to any BDC rep looking to improve their effectiveness:
How To Be a Good BDC Rep: Community
Are you a BDC rep? If so, consider joining our Facebook group: Ethical Internet Managers, Sales Managers, and BDC Reps!