Here at Car Sales Story, I'm bringing together high-quality resources for people starting in the car business. The unique environment of the dealership can be confusing for the new salesperson, so I'm here to help guide you. This article "car salesman dress code" is one in a series of articles that provide the foundation of knowledge you will need to start your career on the right foot.
You can check out the follow up article here: Best Dress Shoes for Car Salesman
One of the first questions you may ask yourself when applying for and getting your first car sales job will be what to wear. What exactly is the "car salesman dress code"? Is there a standard attire or does it vary dealer to dealer?
The answer is that although there is some variance dealership to dealership, most dealers conform to a standard dress pattern that varies between hot and cold seasons. The standard car salesman dress code is business casual (button down with tie and slacks) in the colder months, and khakis with a branded polo shirt in the warmer months. Although there are dealers that want you to wear a suit 365 days a year, their numbers are dwindling.
In a recent article on how to look put together and polished, I emphasized the importance of dressing professionally:
The benefits of reading this article ("How to Look Put Together and Polished") revolves around the way that your customers will see you. If you come to work with your hair neat, your shirt ironed, and your shoes polished, you come across as someone that is at work with a purpose.
Car Salesman Dress Code: Unique Essentials
There are some unique environmental aspects to being in the car business (as opposed to working in most other companies). The environmental factors that we need to take into account include:
"Wear and Tear" from walking on the car lot versus walking in an office
The flexibility in the required clothing for continually getting in and out of cars
The varying outside temperature when selling under the hot sun or in the cold wind
The long hours associated with the car business
All four of these factors can take a toll on your clothes, and especially your shoes.
To be successful, you will need to be comfortable working long hours under challenging conditions. I've created a guide of some shoes and clothes especially suited for the "modern car salesman" environment.
Shoes: Stepping Up Your Shoe Game
The single most significant factor that affects your ability to work long hours can end up being your comfort. More specifically, your foot comfort. If your feet are torn up and blistering from working on the lot all Saturday, the chance that you will be willing to take the last customer of the day falls off.
The car salesman dress code standard shoe recommendations are from Cole Haan since they offer rubber soles, all-day comfort, clean styling, and an attractive price.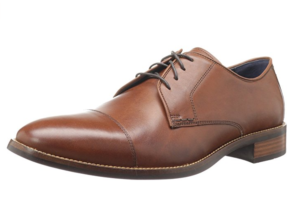 The top two most popular shoes at my dealer are the Oxfords and the Comfort Oxfords.
The traditional Oxford is undoubtedly more stylish, but the comfort oxfords have a thicker rubber sole that will be more comfortable for long days. I can recommend either one, as they fit the car salesman dress code requirements and will excel in the dealership environment.
You can check out the follow up article here: Best Dress Shoes for Car Salesman
Shirts: Should You Wear the Company Shirt?
Most dealerships provide their salespeople company shirts that are branded with the dealership's logo and the new car brands logo. While this isn't always the case (used car lots, smaller operations, etc.), when they are available these are great options.
If you do decide to wear the company shirt, make sure that you heed what I said in my previous article on looking polished. Don't be the salesperson with the unironed company shirt!
Having ironed clothes is an important part of how to look put together and polished. I don't recommend going cheap on this one, rather I think it's worth spending* a little more to get a quality iron and ironing board.
Alternate to Company Shirt
If you are looking for a good option for well-priced button-ups, I recommend these $20 and $40 options.
"First thing I noticed out of the package is how soft the fabric is. It's a wrinkle-free, Egyptian cotton. Thick fabric, but not stiff. Has a nice sheen to it. Following the instructions to wash and dry in the dryer leaves it without wrinkles.

First thing I noticed putting the shirt on is how thick the buttons are. And the awesome fit. It's a try slim fit: high arm holes, narrow shoulders, slim through the sleeves and torso. The french cuff is nice also–not too bulky. And the spread collar is great: good with or without a tie; stays stiff, especially with the collar stays.

The exact sleeve length is great, too. None of this 34/35 nonsense. Shirts like that are always too long for me. This one is the perfect length.

Shirt length is great, too. It's long enough that it stays tucked in, but short enough you don't look like a dweeb if you leave it untucked. Amazon's scientists really nailed it on this one.

Overall it's a sharp, stylish shirt. Great for the office or a night out."
Ties: Still Essential
If you do decide to go for a non-company shirt and tie, there are a few options that I recommend. I've had decent success with buying bundled ties on Amazon to save money. The quality of these type of items has gotten excellent in the last few years (assuming you stick with the 4-5 star options!)
"I've been buying and wearing ties most of my adult life for 30 years, and these are definitely comparable to anything I've bought in a department store for 10 times the cost (or even better than some of the garbage I've purchased there). The colors are vibrant and bright, the ties (at least for my taste) are the perfect width and length, and with these and two new shirts I bought on here? I breathed new life into some older boring suits I have, and looked like a million bucks doing it.

They are definitely silk or some kind of excellent silk alternative; they're soft and feel expensive, and frankly they just look great."
The alternative is to go to a department store or an upscale clothing store like Brooks Brothers, but I don't think that level of spending is necessary. If you are skinny, Uniqlo makes a decent button down as well. To each their own!
Pants: Because Few Dealerships Let You Wear Shorts
I've shopped all over for pants, generally sticking to things Chinos from places Lee. Sometimes I will splurge on a pair of my ultimate pair of pants, the Lulu ABC pants. These Lulus took over the store for a year or two, and everyone swore by them.
Other Territories
The Bay Area, where I sell cars, is more laid-back on the car salesman dress code. You will find that the car salesman dress code in other states, such as New York, maybe much stricter. Your best bet is to visit your new store on a busy Saturday and figure out who looks good and copy them.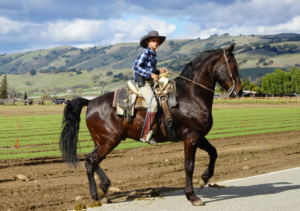 In some areas, you might even get away with cowboy boots!
"Ron, can always count on you for great forums! I wholeheartedly think that it has all to do with Geographic location. Lord knows that our jeans and cowboy boots wouldn't fly in New York, actually most places now that I think about it. But it is really what our community has come to know us by.

We are required to look good, no wrinkles, clean clothes, hair at least not all a mess. We tend to dress nicer during the week then jeans on Friday and Saturday."
Other Snippets From Drivingsales Forum
In this thread on Drivingsales, I found a lot of interesting opinions on how to adhere to the car salesman dress code. I liked this input from one of the contributors:
Dustin provides a strong point here. No matter how "well" you decide to dress, you should take it upon yourself to make sure that you are not alienating your customers. While I don't think that you need to dress down, you should always adjust your attitude with the vibes of your customers.
If your customers are wealthy and uptight, feel free to be a bit snobby. If they are quiet and laid back, make sure that you are also relaxed. 
Mirroring
What Dustin is hinting at above seems to be most in line with the concept of "Mirroring," which comes into play when thinking about your car salesman dress code.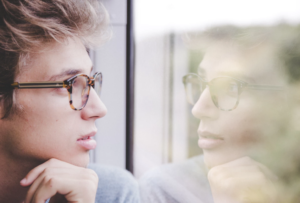 "Mirroring is the behaviour in which one person subconsciously imitates the gesture, speech pattern, or attitude of another. Mirroring often occurs in social situations, particularly in the company of close friends or family. The concept often affects other individuals' notions about the individual that is exhibiting mirroring behaviors, which can lead to the individual building rapport with others."
Mirroring is a concept one step removed from the topic of car salesman dress code, but still pertinent to always keep in mind!
Car Salesman Dress Code: Review
The car salesman dress code exists to enforce a sense of order to the often wild world of car sales. Although there is a standard car salesman dress code, you can get away with having some flair if you understand your market. I've found that regardless of if I was selling to computer engineers or corporate lawyers, everyone respects a salesperson that is polished and put together.
What are your favorite accessories that make you a more useful car salesperson? Share below!