One of my favorite topics is crafting the perfect follow up sales email after no response. Being able to close low hanging fruit is one thing, but selling hard to reach customers is entirely different!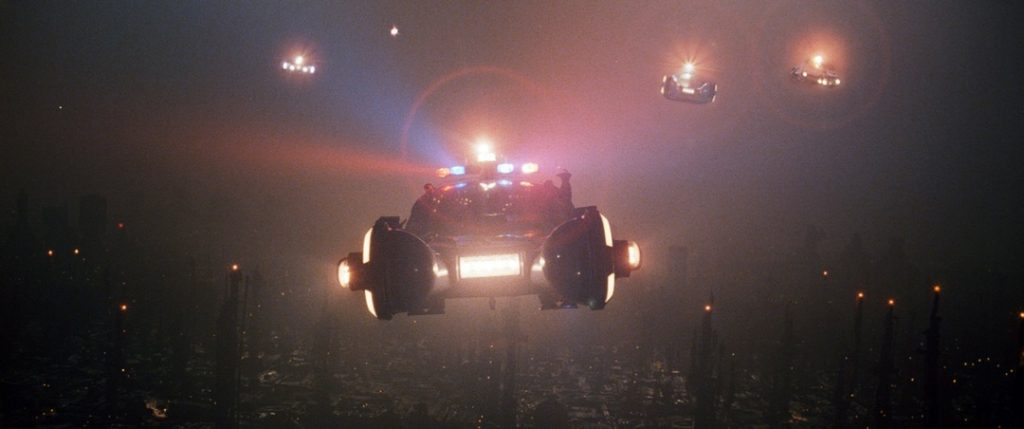 This article is focused on writing the perfect follow up sales email after no response for car sales, but these templates have been built from experts across a number of industries. As such, they can be appropriated for most all sales organizations.
The Reasons For Non-Response
Plenty of reasons exist for the your no response customers. Certainly some never wanted to inquire in the first place, and see your constant tries to contact them as just part of the daily deluge of spam emails.
The people we want to concentrate on are those who want to buy, but haven't yet:
Found Someone They Like To Work With (Rapport)
Found A Deal That Suits Them (Value)
Had Their Interest Piqued (Unique)
Found The Time (Opportunity)
So you need to be crafting the perfect follow up sales email after no response that builds rapport, offers value, in a unique way, at the right time. The first three are content, and the fourth demands that you follow up consistently. If you send one non-response follow up email and then give up, you are not giving yourself very good odds.
Let's start by showing some lackluster examples of common non-response emails that don't work. After we break down what's wrong, we can jump into some expert alternatives.
Follow Up Sales Email After No Response: Lack Luster Example #1
When I was secret shopping for my last article about car sales follow up scripts, I did some secret shopping online. I targeted a local Porsche dealer, hoping to find some strong follow up. If you read that article you would already know that I ended up disappointed…
And that's it. No other follow up, no more calls. For a customer interested in a $90k car they sent one automated email, two templates and called once. I was pretty disappointed.
The last email I received, is one which I have seen many times with slight tweaks. As far as I'm concerned, this follow up sales email after no response is providing a solution for something that wasn't a problem. See if you can spot what they are trying to address:
Hello Steve,

As the E-Commerce Department Manager I am checking in on your experience.

Has our team met your expectations? Is there anything I can do for you?

Driven to Excellence,

David Saucedo
Sales Manager
Porsche of Fremont
Direct: (510)***-****
Fax: (510)***-****
www.porscheoffremont.com
The system that sent this was trying to utilize a common sales strategy, the change of face. This sales strategy is very effective during the sales process when a potential client may not be interfacing well with the salesperson. This strategy is not effective, however, when the problem is non-response. The customer isn't not responding because the sales person pissed them off, they aren't responding because of our four key reasons above.
Follow Up Sales Email After No Response: Lack Luster Example #2
This email comes to me from Leith BMW in Raleigh North Carolina. I did some secret shopping there and was initially disappointed with the response. Their response times had been great, but the templates (and lack there of) that they used were not the best.
When jumping back in my secret shopper identity "Steve Cornelius" I expected to find an inbox full of emails. I figured that this dealership would have a strong follow up game, just maybe not the best content.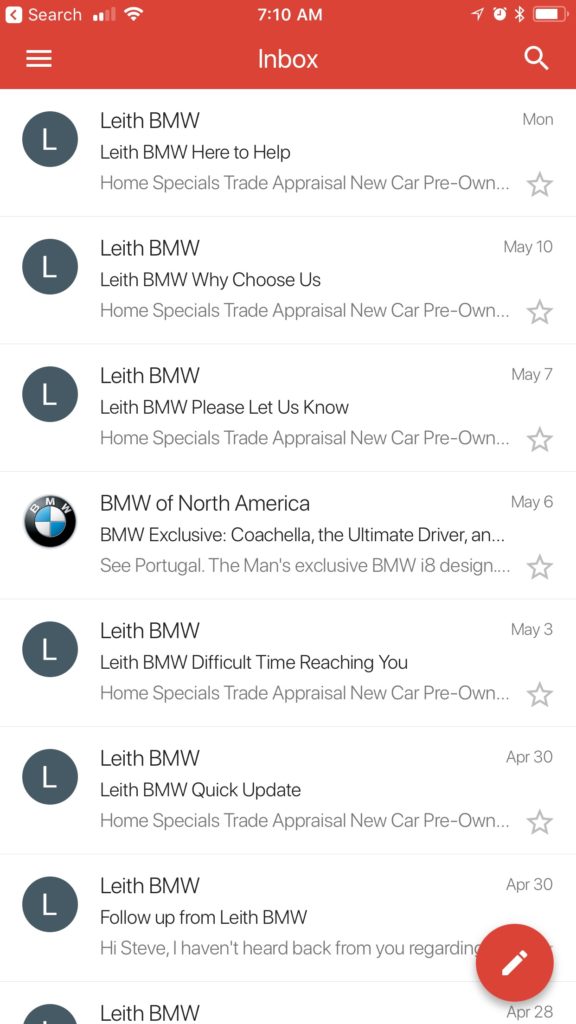 So the follow up schedule is every three days. Not a bad schedule to set up, assuming it is automated.
Content Of Follow Up Emails
I went through all of those emails. This one is the a follow up sales email after no response that they sent.
Steve,

It has been several days since you contacted our dealership. I would like to be able to meet your needs. Please help us by answering these questions so that we can do our best to earn your business.

Did we not have the vehicle you were looking for?
Please let us know, we may have that vehicle available now.

Were we not able to get you the price or terms to fit your budget?
Please let us know, Dealership and Manufacturer incentives change on a regular basis, so we may be able to work out a better deal than previously offered.

Have you purchased a vehicle elsewhere?
Please let us know, so that we can update our customer records.

If you have yet to make a purchase, please contact me at your earliest convenience and I will provide some current numbers that reflect our inventory and any incentives currently available.

The staff of Leith BMW wants you to know that your time and business is important to us and we will make every possible effort to earn your trust and your business. Your complete satisfaction is our top priority!

Thank you in advance for your feedback.

Evelyn Gonzalez
Internet Sales Coordinator
Leith BMW of Raleigh
This email has two main things wrong. Firstly, it's way to long, coming in at over 200 words. That email is 5 tweets long. That is way too long, especially because all it's really asking is "what did we do wrong?". This kind of phrasing, in what is obviously a template, makes me feel like they deal with these issues constantly:
Did we not have the vehicle you were looking for?
Were we not able to get you the price or terms to fit your budget?
Have you purchased a vehicle elsewhere?
Why are we lip loading reasons for them not buy here? What if you changed those emails around?
Improved Follow Up Template
What if you gave them reasons to buy instead?
Steve,

Looking forward to connecting.

Many customers love the fact that we will always find the car that works for them. We have a dealer network of 20+ dealers to source you the car that works.

They also love our ability to work with a variety of budgets, always priced at or below market! We secret shop every week so you don't have to.

Let me know when we can chat,

Evelyn @ 815-***-****
That email has a positive message and is only 70 words. It will easily fit into a cell phone screen with no scrolling necessary. Also it clearly demonstrates value, which you should overdeliver on!
THE KEY WEAKNESS!
Check out the final weakness of her emails, the "dealer border". These borders rob you of real estate on your emails.
Circle back to my picture from before. Look at the sub text below the email subject (gray text):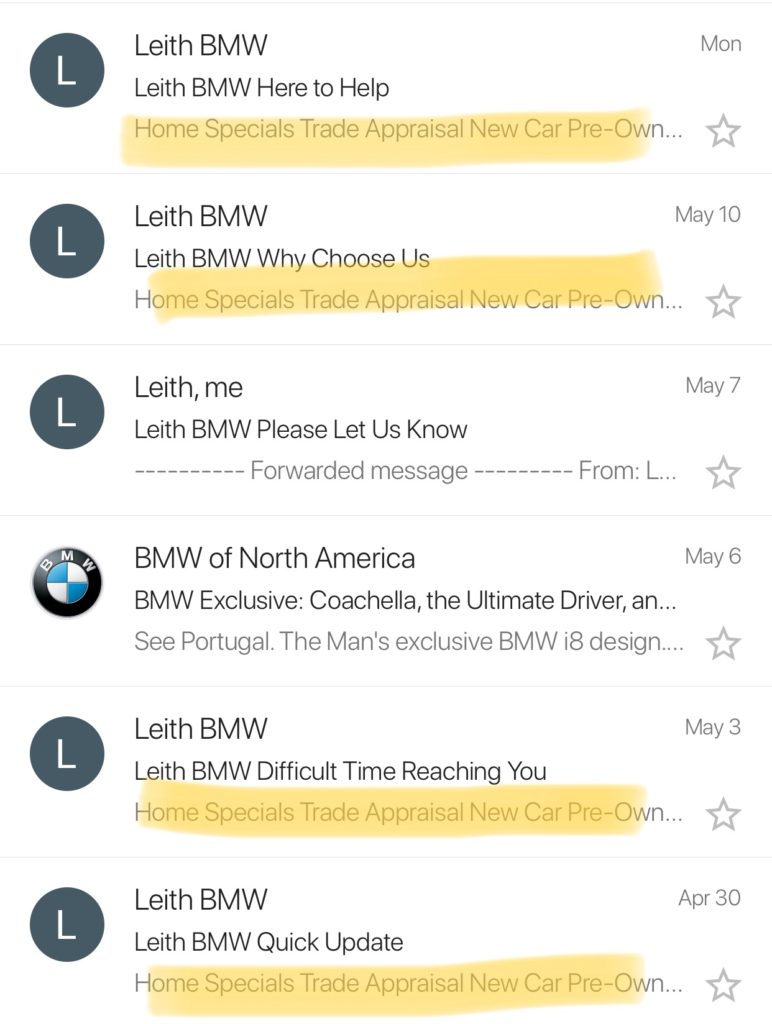 Do you see how the gray text says:
"Home Specials Trade Appraisal New Car Pre-Own…
That is the first line of the email according to gmail, because of the border. See the border in this photo: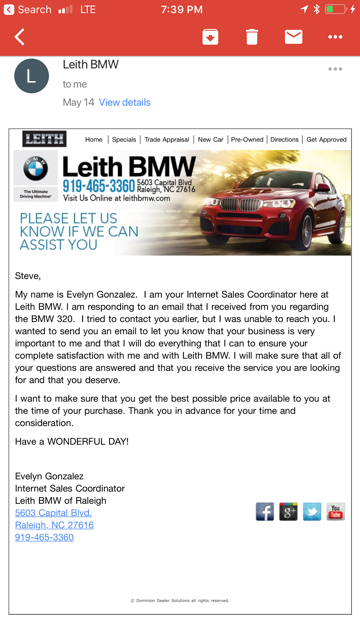 That box that the email is in accomplishes this:
Makes the email look like spam to gmail
Makes the sub text on the inbox not have any relevant content
Slows down the loading of the email
Let's see what my alternative email looks like in the inbox:

Much better! I use "RE: yes…" as the subject, since shorter subject lines get better responses and the "RE:" makes the email look like a continuation of communication.
How To Capture The Non-Response Customers The Right Way
So we've reviewed some of the ways that we reach out to customers right now when they don't respond to our follow up. It's my theory that most problems have solutions, you just have to find them. So, in that vein, I took it upon myself to go and find out what the experts have to say.
The Take Away Email
I love this example from Hubspot. They have this email, which they call their "no BS break up email". This email is what they use when someone doesn't respond to follow up repeatedly, and their file is getting stale.
The magic starts with the subject line:
Permission to close your file?
Short, direct, to the point. Requires their input and is unique. It has an air of professionalism but also begs a response. They say that they get 76% response rate with this email:
[First Name],

We are in the process of closing files for the month. Typically when I haven't heard back from someone it means they're either really busy or aren't interested.

If you aren't interested, do I have your permission to close your file?

If you're still interested, what do you recommend as a next step?

Thanks for your help.
Alternative Take Away Email
This is an alternative version of the email above, this time from the pipedrive blog.
The subject is catchy, and sets the tone of the email apart:
It's really lonely out here
The content starts more seriously, but then ends with the goofy attitude in the subject line:
Hi [Name]

I've tried to get in contact with you several times over the last few months without success, which leaves me thinking that:

You're not interested. That's OK, I won't take it personally.
The timing is wrong. This happens. I'll happily get back to you in a few weeks or months, although years might be a stretch too far.
You've been abducted by aliens: Please let them know that I am happy to come along and tell them where to find me.

I won't contact you again but you can keep my info on file if you ever need [service].

[Signature]
Although I think that #1 has phrasing that sounds like a "guilt trip", I really like this email because of #3. Life can't be taken too seriously, and this attitude is light hearted and sure to win you some love from potential clients.
The Call To Action Subject Line
I love the idea of including a call to action in your emails. According to wikipedia, a call to action is:
Call to action (CTA) is a marketing term used extensively in advertising and selling. It refers to any device designed to prompt an immediate response or encourage an immediate sale. A CTA most often refers to the use of words or phrases that can be incorporated into sales scripts, advertising messages or web pages that encourage consumers to take prompt action.
The key is encouraging prompt action. You want something in your email to grab the attention of the customer and inspire them to act right away.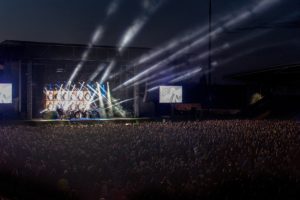 Let's start with an example of a call to action email subject line:
Are you available for a 15 min chat on Sep 10 at 3 PM?
I love this subject line! The call to action is direct with actionable specifics.
How about this subject line:
Do we have your permission to share a personalized video on our pricing strategy?
That line can be great if your dealership has one price used cars. It builds value and your brand, plus asking for permission is a great call to action.
Review: Follow Up Sales Email After No Response
In this article we reviewed some lackluster follow up sales email after no response examples, we broke down what's wrong with dealer borders for emails, and we shared a few key emails and subject lines.
Let us know what you found value in and what you would add!